Alternatively, you may also install the SpyMyFone control panel app.
android spy best software;
Cell Phone Spying Happens Around the Globe.
How to Stop Someone from Spying on My Cell Phone.
If you would like to stop spying the current phone and switch to spy another one at the same time, you may deactivate the SpyMyFone first from the account "Setting". Then activate SpyMyFone on another device by following the steps mentioned above.
Failure to do so is likely to result in violation of applicable law that could result in severe monetary and criminal penalties imposed on the violator. You should consult your own legal advisor with respect to legality of using the application in the manner you intend to use it prior to registering, downloading, installing, and using it.
A Legitimate Use?
SpyMyFone cannot be held responsible if a user chooses to monitor a device the user does not have the right to monitor; nor can SpyMyFone provide legal advice regarding the use of the Software. Try It Now or View Demo.
Critical Data Cell Phone Spy Tools Track.
web spy for iphone 7.
How to Detect, Stop & Remove Spyware from Android and iPhone!
mobile spy free download windows 10 sp2-450sxr.
Fill in necessary information of the person you would like to monitor. Adjust some setting and also enable "installing apps from 'unknown sources'" on the target android phone. Download and Install SpyMyFone spy app on the target device. After installation you could choose to hide the app icon.
Best Way to Spy on OnePlus 6 Remotely
Log into your SpyMyFone account and activate the spy service. Below are the best steps to getting as much spyware off of your phone, however, the only way to know if your phone is free from spyware is to do a factory reset.
If you want to check spying tools on an Android device, go to the Settings and proceed to Applications. Secondly, go to Running Services and see what services are currently running. If you find any unknown service, Tap it and uninstall it after clearing the cache.
How to Detect and Remove Spyware from Your iPhone
Also, check for spying software in the Manage Application screen and follow the same process if you come across any malicious tool. The simplest way of removing spyware from an Apple mobile device is to do a software update. Jailbroken phones are actually much less secure and the vast majority of commercially available iPhone spyware requires the device to be Jailbroken in order to function.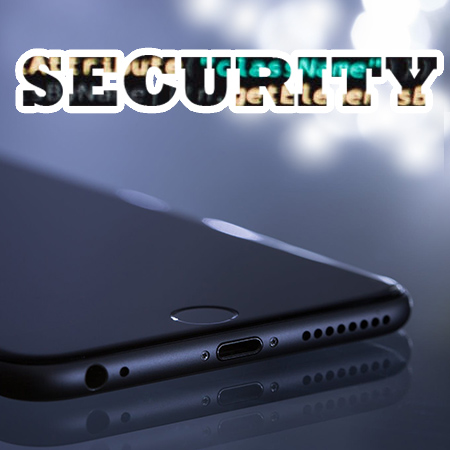 Jailbreaking is the process of un-restricting the device so that 3rd party applications that have not been approved by Apple e. On the device: 1. Open iTunes on your PC or Mac 2.
How to Remove Malware on iPhone and Android
Connect your iOS device 3. Select your iPhone or iPad when it appears in iTunes 4. This is a more thorough removal method.
How to detect if your smartphone is being spied on
You should perform a backup of your device using iTunes or iCloud before doing a factory reset so that you can restore all of your personal data again when finished. The device will then restore to factory settings and restart. This can take several minutes to complete 7.